Foreword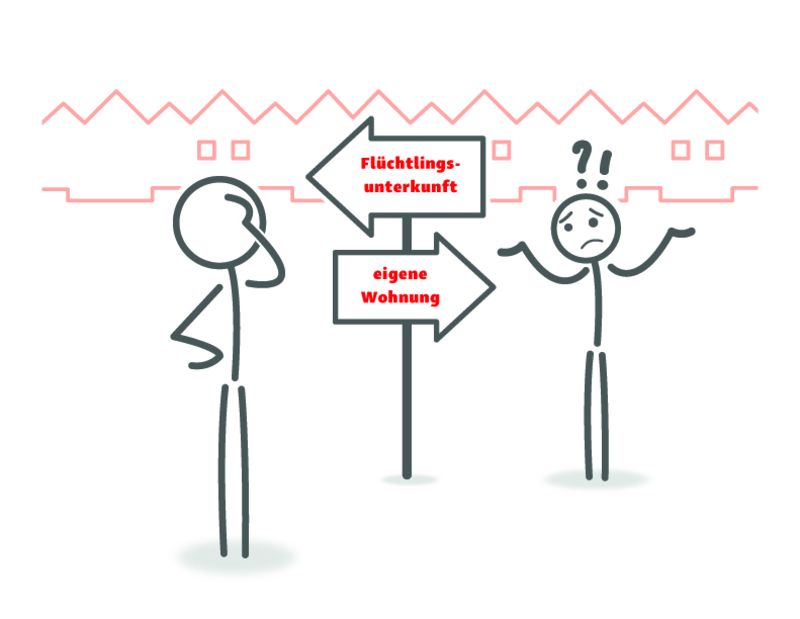 In the last years, many people who fled from violent conflicts, human rights abuse, persecution, natural disasters, poverty and hunger have found a new home in Dortmund. Usually, their first station is a communal accommodation. The city of Dortmund aims to offer a private apartment to everyone who lives in commural accommodation as quickly as possible. More than half of the refugees in Dortmund live in a private apartment by now.
This guidepost can help you if you are living in a communal accommodation and would like to move into a private apartment in Dortmund.
At the moment there are only a few apartments available. Especially those with affordable rents for individuals or big families are hard to find. Therefore, the apartment search can take some time at the moment. But do not give up trying! Those who looked long enough always found an apartment.