Foreword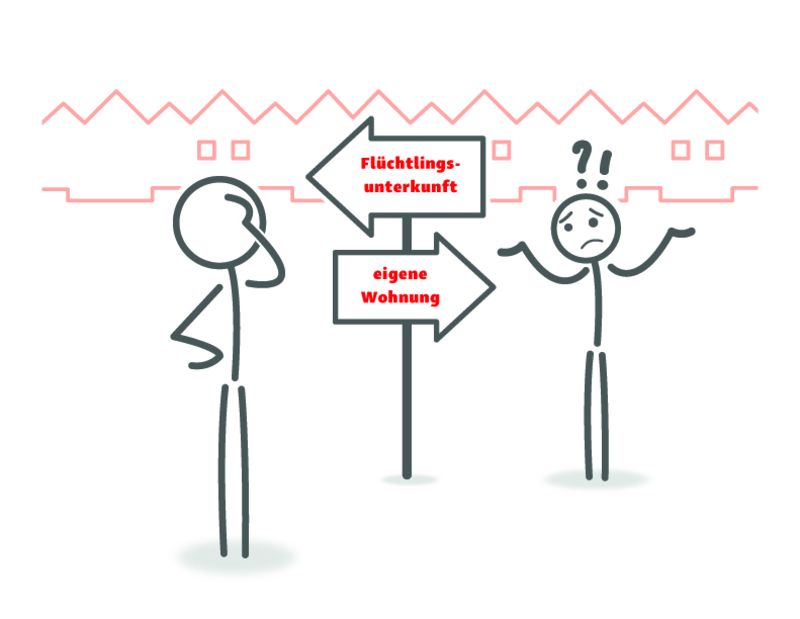 Some of the inhabitants of Dortmund live in housing situations which they would like to leave due to lack of privacy and sometimes unbearable living conditions. This often affects immigrants from south-eastern Europe or refugees who have left their home country as a result of violent conflicts, persecution, poverty or discrimination.
Even if the desire is to move out of the current living situation, it is not always easy to put it into practice - especially for people who do not have a good command of the German language yet and who are bound by certain official requirements.
This guide is aimed at those who want to move out of their current living situation and need help. At the moment there are only a few apartments available. Especially those with affordable rents for individuals or big families are hard to find. Therefore, the apartment-hunting can take some time at the moment. But do not give up trying! Those who have searched long enough always found an apartment.