Step 6: Get confirmation from Sozialamt or Jobcenter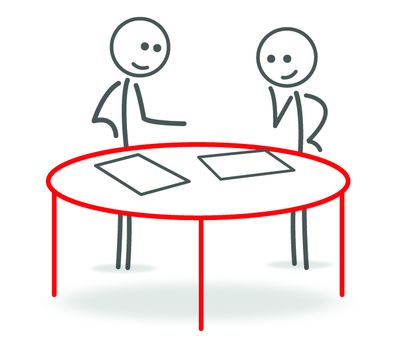 Take the completed form Bescheinigung über ein Mietangebot to your funding agency (Sozialamt/Jobcenter) as soon as possible and in person to get the assumption of the renting costs confirmed. The funding agency will check if the apartment is adequate. If it is, you will receive a confirmation.
Assumption of costs for deposit, cooperative share or renovation
For most apartments a deposit has to be paid before or during moving in. It is a protection for the landlord in case the rent is not payed or the apartment gets damaged. The deposit will be returned, if everything is okay when you move out.
For apartments which belong to a co-operative, a cooperative share has to be bought. The Sozialamt pays the deposit or the co-operative share, if you are a customer. If you are customer at the Jobcenter you can request a loan, which has to be paid by instalments (10 percent of your income every month).
If you want to rent an unrenovated apartment, you can get money for renovations from your funding agency. An examination of each individual case is necessary. Precondition is that the renting contract and the form Beschei­nigung über ein Mietangebot confirm that the apartment has been given over without renovations and that the landlord will not assume the costs for renovation. An apartment is in need of renovation if there is no flooring or if walls have to get repapered and repainted.
Please get a confirmation of the assumption of the costs for deposit or the cooperative share and renovation (if needed) from your funding agency.