Step 6: Get confirmation from Sozialamt or Jobcenter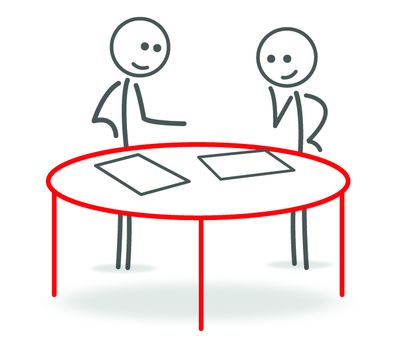 You must then submit the completed form 2 (see step 1 for the names of the forms) in person to the benefit provider as soon as possible. The office will check that the accommodation is suitable. At the same time, Jobcenter customers can submit the completed form 3. If the flat qualifies, you will receive confirmation.
Assumption of costs for deposit or cooperative share
For most apartments, a deposit must be paid before or at move-in. This is a precaution for the landlord in case the rent is not paid or the apartment is badly damaged. If all is well when you leave, the deposit is refundable. For co-operative flats, a co-operative share must be purchased. You can apply for a loan for this purpose from your benefits provider. Form 3 is important for Jobcenter customers in this context. Please ask your benefits provider to confirm that they will pay the deposit.